What you see as a problem,
we view as a challenge.
We are a company that likes all sorts of challenges from the entire business spectrum. A problem in business is a challenge for us. We approach our work in an innovative way and always try to deliver the most optimal solution with the best possible outcome for our partners. Our philosophy is a completely open communication with our clients and finding an effective way of measuring results. When we identify a problem that cannot be resolved from our position, we will tell you straight away. In addition to our intensive work with partners, we also have our own projects, which we continuously develop. We see communication as the basis for successful cooperation. It is always important to agree on a custom service mix with the partner and agree in advance on the results measurement system. We never generalize - we treat each partner individually.
"We are a reliable partner in your business world."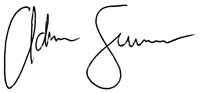 Mgr. Adam Surma
company founder
For our partners we provide comprehensive corporate services: from the establishment or sale of ready-made companies, through company headquarters, accounting, credit financing, to insurance. We eliminate your everyday business concerns.
We have experience in a number of industries and we optimize for our partners with respect to their desired goals. Whether it is a specific goal and relates to a specific group of processes, or vice versa, it is a general goal eg. increasing sales, we are always ready to tackle the issue.
We supply our partners with unique approaches to leadership and overall management. From job design to employee motivation, we always bring a tailored approach.
Thanks to your great interest, our marketing services are now extended, not only in terms of strategic planning and creative starting points. We also start with elementary issues such as branding, corporate identity, web design. We create successful brands for our partners!
In our activities, we care about the non-profit sector. We actively seek to support beneficial initiatives and offer our experience across the non-profit sector free of charge for many of our services!
We like to share our experience with innovators who come to us with different business plans or just ideas. We provide services ranging from corporate services to investor mediation.